The Relationship Therapy Center practicum or post-graduate fellowship is a 3 year position in the field of couples therapy.  The position will fulfill the supervision and clinical contact hour requirements for full LMFT licensure in the state of Minnesota.  A small cohort of practicum students, recent graduates, and/or LAMFTs will be chosen for this unique opportunity.  We will dedicate the next three years to helping you become an incredible couples therapist! Benefits of this program include: a comprehensive training program that exposes you to different models and methods of couples therapy; individual, dyadic, and group supervision; the training and technology to become proficient in Feedback-Informed Treatment (FIT); a full and diverse client caseload without needing to do any of your own marketing; administrative and billing/insurance support; access to an extensive database of resources; a fantastic and dedicated community of high-quality and experienced therapists; and a compensation package commensurate with the position and your experience in the field.
Program Prerequisites and Candidate Selection Philosophy
We believe that personality is much more important than experience.  We do not expect for you to have any experience in couples therapy. We are looking for therapists who have a passion for relationship therapy and have a strong enough personality to hold the therapy room.  We also are looking for individuals with a collaborative bend. Therapists of color are strongly encouraged to apply!
Minimum Qualifications:
Bachelor's degree in the field of therapy
An ability to commit to the entire 3 year program

An honest and sincere respect for relationships of all kinds, and a commitment to providing the best care possible

Cultural responsiveness; awareness of your own cultural identity and the ability to learn from and respectfully relate to other cultural backgrounds and heritages
Additional Preferred Qualifications
Training in couples therapy or experience working with couples
Addiction training or experience working with individuals experiencing addiction
Sex therapy training or education
Knowledge of specific trauma models
This is a full-time paid 3 year position.  We offer a competitive compensation package.  Total compensation (including all benefits) adds up to $53,000-$61,000 per year before incentives.
RTC also provides:
50% health insurance premiums coverage. 
A profit sharing plan in which we match up to 3% of your salary to a SIMPLE IRA.  
Incentives for additional client contact hours.  
Liability and malpractice insurance.  
2 weeks of paid leave per year.   
Core Tasks of the Program
Core tasks of the fellowship or practicum program include:
Developing a specific and personalized structure for couples therapy, including an assessment process, cohesive theory, and personal repertoire of activities and interventions to use both in and out of session
Learning how to identify and assess risk, and help couples experiencing commonly-presenting complaints and conflicts
Recognizing your own triggers and enforcing your own boundaries within the therapy room, and engaging in continual self-care
Understanding and practicing the non-clinical aspects of therapy such as documentation 
You can download the full document here: "Core Tasks of Becoming an Effective Couples Therapist at RTC."  
Our model of training is influenced by three practices:  
Supervision, training, mentoring, and self-of the-therapist discussion are core to our training. Supervision occurs in individual, dyadic, and group formats and allows therapists to receive direct feedback on actual cases.
Feedback-Informed Treatment (FIT), which is an electronically delivered system which solicits feedback and tracks outcome in each therapy session.  FIT has been shown to increase outcomes of associate level clinicians by up to 4 times. The accountability of FIT helps therapists ensure they are providing the highest level of care possible.  
We believe that different couples methodologies and theories work for different personalities and different clients.  While we will give you concrete theory and skills to become a competent couples therapist, we strongly encourage and coach all of our therapists to actively develop a couples therapy engagement style that works for their own particular set of values, temperament, and skills.  
Application Timeline & Process
Applications will be accepted until January 30, 2023. Incomplete applications cannot be processed. You will be contacted within one week with a notification of your application status. If selected, you will be invited to interview for the program on Interview Day. Applications submitted on or after February 1, 2023 will not be considered unless space opens up in the program.
DATE TBD: Interview Day for selected candidates. You will be interviewed as a group by training staff and other hiring team members. Your interview will include a therapy segment. Please plan to be available for the entire day. You will be notified of your hiring status no later than one week after this date.
June 2023 [DATE TBD]: The Fellowship/Practicum begins on this date. If you have extenuating circumstances that would prevent you from starting on this date, there is a space on the application to elaborate. Our program director will be in touch to discuss your options.
Below are the links to the application forms for each program. Please be mindful of the following:
This is an online-only application. The form is compatible with computer, tablet, and mobile devices.
Allow yourself 30 minutes to 1 hour to complete your application.
The application includes a video recording segment. Please be prepared to briefly film yourself answering some questions. This includes ensuring you are in a place with appropriate lighting and minimal background distractions. You can use your phone for your recording!
Jebediah J. Sawyer, MA, LMFT
Jeb was the first Gottman-Certified therapist in Minnesota and he is the only Certified Feedback Informed Treatment Trainer in Minnesota. Jeb has extensive training in couples therapy, including specialized training with Susan Johnson, Michael White, Daniel Wile, Brent Atkinson, and several other prominent therapists. He also specializes in trauma treatment through EMDR and Pia Mellody's trauma specific therapy. Jeb is the Co-Founder of the Relationship Therapy Center and the Co-Creator of Intensive Couples Counseling - a proprietary program designed to get couples moving and help couples that traditional couples therapy can not. Jeb's style in supervision is to give a comprehensive understanding of what will be covered and then use a clear, and systematic approach to help you know where we're going and why. Jeb lays out the roadmap and helps everything make sense.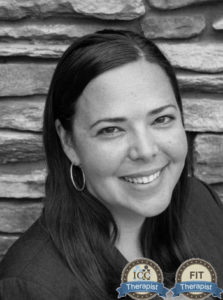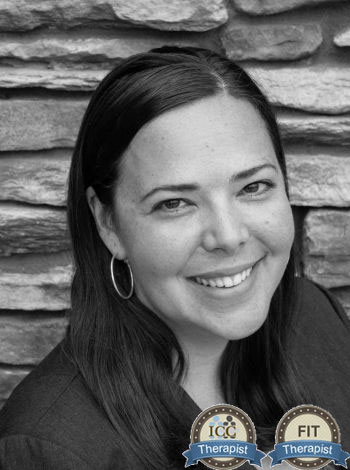 Theresa M. Benoit, MA, LMFT
Theresa has extensive training in couples therapy - including specialized training with Susan Johnson, Michael White, Daniel Wile, Brent Atkinson, and several other prominent therapists.  She also specializes in trauma treatment through EMDR. She also is the Co-Founder of the Relationship Therapy Center and the Co-Creator of Intensive Couples Counseling. Her style in supervision is focused on deliberate practice, infused with laughter and group support-- helping you practice and perfect each step with a sense of humor.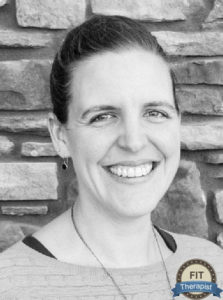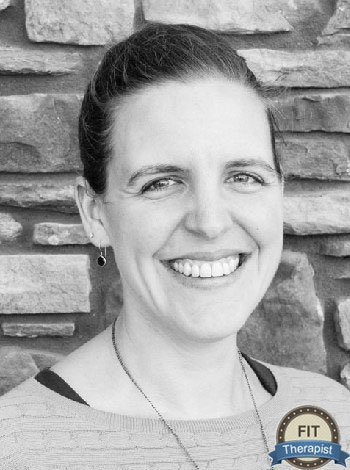 Erica Falconer, MS, LMFT
Erica has been a supervisor for a number of years and has a lot to offer. In addition to tons of couples therapy experience, Erica is fully trained in Post Induction Therapy (PIT), which is a trauma model we use a lot around here. She has run many Women's Intensives using this model and the clients that attend report that it is life-changing. Erica also worked at an eating disorder clinic prior to RTC, so she will well versed in topics like body image and eating disorders. Erica's style is supportive, encouraging, and resourceful, and she has TONS of fantastic resources to offer you.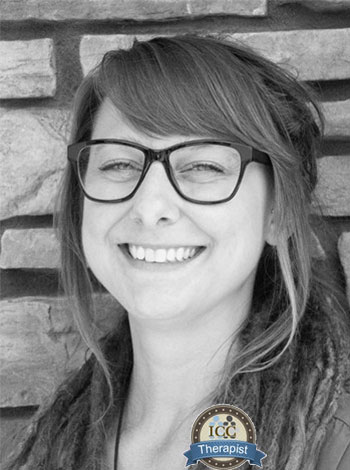 Emily Rudert, MA, LMFT
Emily is an exceptionally skilled therapist, though she is humble and would never brag about her abilities to transform relationships. She has specialized training in Brainspotting and Somatic Experiencing, and is also one of our Intensive Couples Counseling therapists, making her uniquely skilled in working with couples struggling with trauma. She's exceptionally gifted at teaching and support. Fellows have unanimously rated her training as fantastic, for the content she covers and the style in which she covers the material. Emily is especially interested in self of the therapist work. She's funneled this passion into her creation and innovation of RTC's Self of the Therapist groups based on Harry Aponte's work. In these groups, Fellows learn more than just how to deal with cases, they learn how to be their best selves. Emily is warm and compassionate, but also honest and forthright- the perfect balance to help her Fellows become the best therapists they can be. We are so lucky to have Emily as a Fellowship Manager!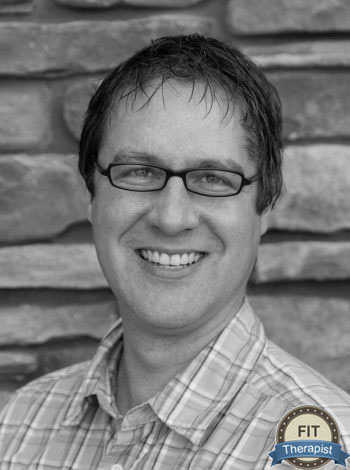 Gregg Schacher, Ph.D, LMFT
Dr. Schacher received his Ph.D from the University of Minnesota and has been working in the field of Marriage and Family Therapy since 2003, and as one of our most sought-after therapists at RTC since 2015. His client retention rate and ability to build rapport are the stuff of legends, and he brings that same energy to his group consultations. His extensive experience with diverse populations means he has a lot to offer therapists who need recommendations, resources, and guidance.
Here's what the Fellows that have come before you have said about their experience:
If you have further questions, please e-mail Theresa Benoit at mncouplescounseling@gmail.com.