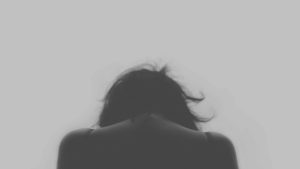 Continue to get the best possible counseling service from the comfort of your home.
The Relationship Therapy Center is committed to adapting to our changing world. We are excited to provide you with a variety of safe and secure service options by conducting therapy through two-way audio and video communication platforms that you access from your computer, tablet or smartphone. Some of the platforms we are utilizing are Telehealth, Zoom and Facetime. These allow you to more efficiently access our counseling services where you are most comfortable.
Call us today!
Should I use this feature of wait for this crisis to pass?
Video counseling makes therapy more accessible and is a convenient option to keep your scheduled appointments or get the help you need. Research supports video conferencing and has found it to be an effective tool when in-person therapy is not an option. It gives you the support and help you need, with the convenience of being able to access services no matter where you are.
Nancy Carlson, one of our seasoned therapist's was unsure how effective video conferencing or Telehealth would be with her struggling couples. She has been convinced, however, by the feedback received from her clients, that this way of conducting therapy can be effective. This includes feedback from her clients who have chosen to participate in Intensive Couples Counseling using teleconferencing. For Intensive Couples Counseling we are able to send the couple the books we use in this program electronically, so they have the written materials we typically use for our ICCs.
Your relationship and/or your individual mental health is too important to put on hold until after this Pandemic subsides. We are ready to help you have a better relationship and/or help your mental health through this crisis.
For couples perhaps it's by helping you heal from an infidelity or other betrayal, helping you improve the intimacy in your relationship, helping you figure out how to coexist when you are both at home for a long period of time or improving your communication and conflict resolution skills. For individuals perhaps it's helping you work through anxiety or depression that has come up due to the pandemic, helping you work through your fears and what if's or helping you figure out how to navigate your relationships with others during this uncertain time.
Whatever the case may be, we are here to help!